Angler Chronicles
on FOX Sports West Television (HD)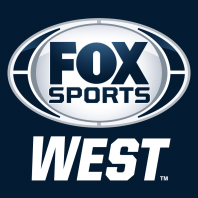 "Sergio" hosts a brand new line of exciting, educational and informative episodes featuring local skippers, guides and experts in their various fields.  Angler Chronicles brings to its viewers the very best wide open sportfishing action the west has to offer with both fresh and saltwater fishing including Southern California, Mexico, British Columbia and Alaska.  Joining Sergio each week is the Angler Chronicles crew starring Ron Hobbs, Capt. Larry Moore and Tony Williams.
Sergio and crew are an accomplished team with decades of experience in both salt and freshwater venues.  Angler education and exciting bent rod action continue to be Sergio's goal as host of Angler Chronicles.
Angler Chronicles Television is produced by eleven time Telly Award winning television producer Danny Jackson.  Danny has more than two decades of experience producing for The Outdoor Channel and FOX Sports West Television.
Award winning outdoor videographer and expert aerial cinematographer, John Senften, has now joined the Angler Chronicles television crew adding a whole new level of creativity helping to win more Telly Awards for broadcast excellence in the Cable Television Industry.
Angler Chronicles strives to bring only wholesome family entertainment to your television screen.  Seen on FOX Sports West Television as well as DishNetwork and DirecTV, all programming is brought to you in stunning high definition.
Don't miss Angler Chronicles weekly on FOX Sports West Television from 8 to 9 a.m and 10:00 a.m. Sundays on FOX Prime Ticket as well as Tuesdays at 2:00 p.m.
This Week On The Angler Chronicles
Posted by admin on December 8, 2017
Sergio covers several recent and most excellent fishing trips he has enjoyed while fishing out of Freedom Boat Club now expanding into Los Angeles Harbor as well as Huntington Beach.
Angler Chronicles is all about Angler Education and this episode is no exception.  Chad Gierlich (Hookup Baits) and Captain Bobby Martinez joins Sergio in conducting excellent seminars on local bass fishing as well as for local shallow water rockfish.  Calico and Sand Bass, Ling Cod, huge Vermillion Rockfish, Yellowtail, Bonito.  It's all here as well as the releasing of a giant Black Sea Bass at Catalina Island by Captain Rusty Padia, skipper of the local sportfisher, Freelance.
Your membership in Freedom Boat Club provides you access to an entire fleet of great fishing boats from Parker, Key West, Cobia and others.  It is very affordable and offers a much better alternative to the expensive and time consuming prospect of private boat ownership.
Check all this out in this week's episode of Angler Chronicles.  Great family entertainment !
Sunday, December 10 – 8:30 A.M. FOX Sports West
Sunday, December 10 – 10:00 A.M., FOX Sports Prime Ticket
Monday, December 11 – 10:00 A.M., FOX Sports Prime Ticket
Tuesday, December 12  – 2:00 P.M. FOX Sports West
Sunday, December 17 – 8:00 A.M. FOX Sports West
Also on Satellite via DishNetwork and DirecTV throughout all of North America.
---
Posted by admin on December 2, 2017
A new world record of nearly $300,000.00 was raised for the children of Olive Crest Foundation at this year's OLIVE CREST Pro/Am.  The seventh annual Olive Crest Tournament was presented by Brant McGlothlin with Carne De Theresa and Angler Chronicles, "Sergio," and a phenomenal tournament it was.
The Olive Crest Pro/Am is a saltwater bass fishing tournament with plenty of quality Calico and Barred Sand Bass coming to the weigh-in.
Great aerial cinematography by award winning outdoor videographer, John Senften, makes for a fabulous Olive Crest Pro/Am episode.
Don't miss this 7th annual Olive Crest Tournament on FOX.  Great Family Entertainment!
Sunday, December 3 – 8:30 A.M. FOX Sports West
Sunday, December 3 – 10:00 A.M., FOX Sports Prime Ticket
Monday, December 4 – 10:00 A.M., FOX Sports Prime Ticket
Tuesday, December 5  – 2:00 P.M. FOX Sports West
Sunday, December 10 – 8:00 A.M. FOX Sports West
Also on Satellite via DishNetwork and DirecTV throughout all of North America
---