Angler Chronicles
on FOX Sports West Television (HD)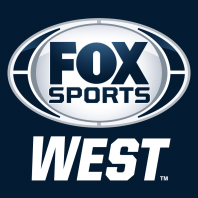 "Sergio" hosts a brand new line of exciting, educational and informative episodes featuring local skippers, guides and experts in their various fields.  Angler Chronicles brings to its viewers the very best wide open sportfishing action the west has to offer with both fresh and saltwater fishing including Southern California, Mexico, British Columbia and Alaska.  Joining Sergio each week is the Angler Chronicles crew starring Ron Hobbs, Capt. Larry Moore and Tony Williams.
Sergio and crew are an accomplished team with decades of experience in both salt and freshwater venues.  Angler education and exciting bent rod action continue to be Sergio's goal as host of Angler Chronicles.
Angler Chronicles Television is produced by eleven time Telly Award winning television producer Danny Jackson.  Danny has more than two decades of experience producing for The Outdoor Channel and FOX Sports West Television.
Award winning outdoor videographer and expert aerial cinematographer, John Senften, has now joined the Angler Chronicles television crew adding a whole new level of creativity helping to win more Telly Awards for broadcast excellence in the Cable Television Industry.
Angler Chronicles strives to bring only wholesome family entertainment to your television screen.  Seen on FOX Sports West Television as well as DishNetwork and DirecTV, all programming is brought to you in stunning high definition.
Don't miss Angler Chronicles weekly on FOX Sports West Television from 8 to 9 a.m and 10:00 a.m. Sundays on FOX Prime Ticket as well as Tuesdays at 2:00 p.m.
This Week On The Angler Chronicles
Posted by admin on June 21, 2017
Join Sergio and the Angler Chronicles Crew as they rediscover the City of Lake Elsinore, California surrounding the only completely natural lake in Southern California. The City of Lake Elsinore is indeed the "Action Sports Capital of the World" featuring year-round fishing, Lake Elsinore Storm Baseball, skydiving, hand gliding, water skiing, boating, golf, motocross, Lucas Oil Racing, fine dining, shopping, and so much more! It's all here in Lake Elsinore, the city of Dream Extreme!
The City of "Dream Extreme."  Entertaining, educational and informative
A must see and great family entertainment !
Sunday, June 25  -  8:30 A.M    (FOX Sports West)
Sunday, June 25  - 10:00 A.M.  (FOX Sports Prime Ticket)
Tuesday, June 27  -  2:00 P.M.  (FOX Sports West)
Sunday, July 1  - 8:00 A.M    (FOX Sports West)

FOX Sports West Television (HD), DirecTV, DishNetwork
---
Posted by admin on June 14, 2017
San Vicente Reservoir, located in the heart of San Diego County, has been closed for eight years for renovation and recently reopened with a vengeance!  Go along with Sergio and the OWNER Hooks Pro Staff as they enjoy a very exciting day of fishing for largemouth bass.
Angler Chronicles is all about angler education and all bass fishermen, both fresh and saltwater, will enjoy the tutorials in this week's episode.  Viet Nguyen, OWNER Hooks CFO (Chief Fishing Officer) teams up with Manas Malakian (FLW Tour Pro), Jimmy Getty (OWNER Rep) and licensed guide and local expert, Captain James Nelson to bring you lots of great bass fishing tips as well as plenty of bent rod action.
San Vicente!  Entertaining, educational and informative
A must see and great family entertainment !
Sunday, June 18  -  8:30 A.M    (FOX Sports West)
Sunday, June 18  - 10:00 A.M.  (FOX Sports Prime Ticket)
Tuesday, June 20  -  2:00 P.M.  (FOX Sports West)
Sunday, June 25  - 8:00 A.M    (FOX Sports West)

FOX Sports West Television (HD), DirecTV, DishNetwork
---