Owner Hooks Fishing Schools
The Owner Hooks Fishing Schools have become one of the world's leading sources of angler education since being founded in 1989. With the unique on-the-water fishing schools and land-based seminars, over 40,000 people have "graduated" from this angler education programs.
Founded in 1989, the On-The-Water Schools bring angler education to a hands-on, on-the-water environment. Join Sergio & Ron and the team of talented instructors on trips all the way up and down the California coast.

Download Schedule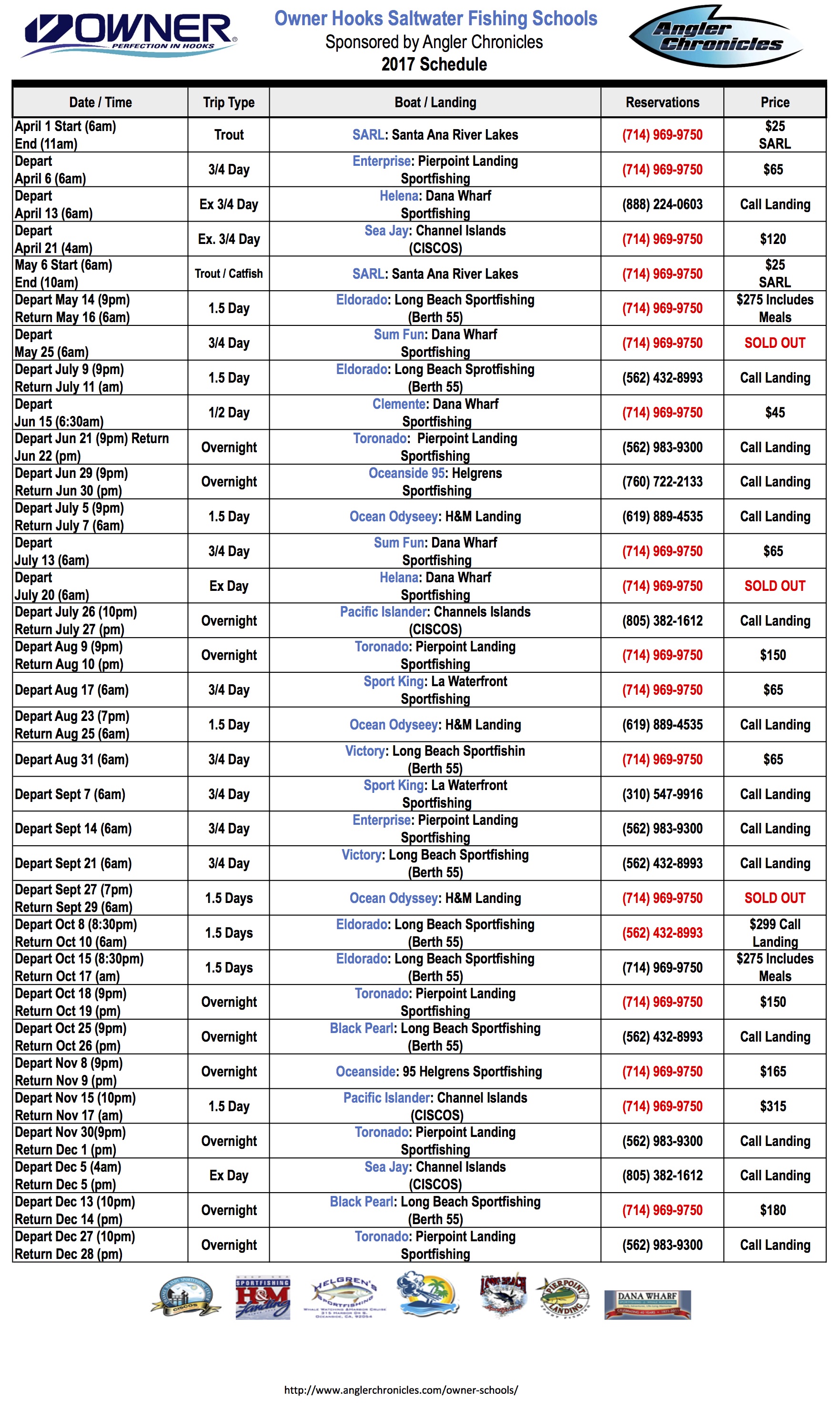 Tackle Needed:
[coming soon]